About HI Now
You can find something extra every day on HI Now!
HI Now celebrates the best of Hawaii, helping you and your family live your best lives by highlighting all things local. From food, fashion, to the every day heroes making an impact in our islands, see stories that inspire and inform.
We make it easy to discover HI Now any time! See fresh, fun stories on TV weekdays at 7 a.m. on KGMB during Hawaii News Now: Sunrise, and Saturdays at 7 a.m. on K5 and 6 p.m. on KHNL.
Watch videos you might have missed on the free Hawaii News Now apps on Apple TV, Roku and Amazon Fire TV. You can also see what's happening right now @HINowDaily on Facebook, Instagram, and Twitter.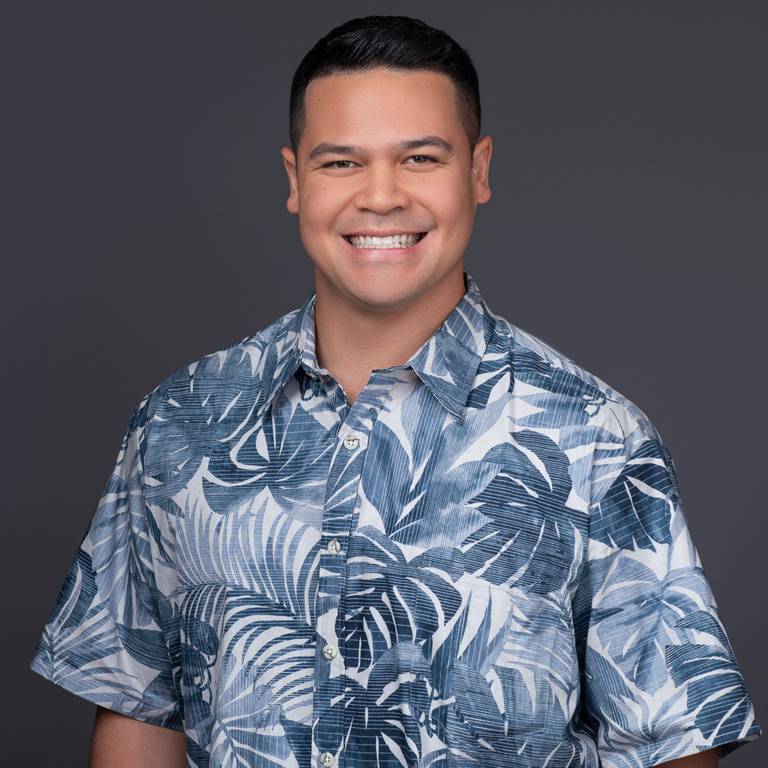 Kainoa Carlson — Host
Born and raised in Kāneʻohe, family, faith, education and sports were all major tenants in Carlson's life. Between rushing from church to basketball games, he realized that his family had made a commitment to support him in all of his passions — both on and off the field.
Their investment would eventually segue to Carlson's attendance at Punahou School, where he would letter in football, basketball and wrestling. Following graduation, he decided to further his academic career at the University of Hawaiʻi at Mānoa, where he earned a spot on the football team. As a Running-Back on the Hawaiʻi Warrior football team, it was an honor to run through the tunnel at Aloha Stadium and represent both his family and state.
In the fall of 2014, Carlson got the call that would change his life when he received the opportunity to join the Hawaii News Now production team as a content technician. After four years of serving in a variety of capacities, from editor to photojournalist, Carlson became Sports Anchor in 2018.
For the next two years, he traveled the country — covering everything from the Heisman Memorial Trophy Presentation in New York City to the UH Men's Volleyball NCAA Championship match against Long Beach State University.
Today, following his tenure as a Sports Anchor at Hawaii News Now, he has joined the HI Now team as a host!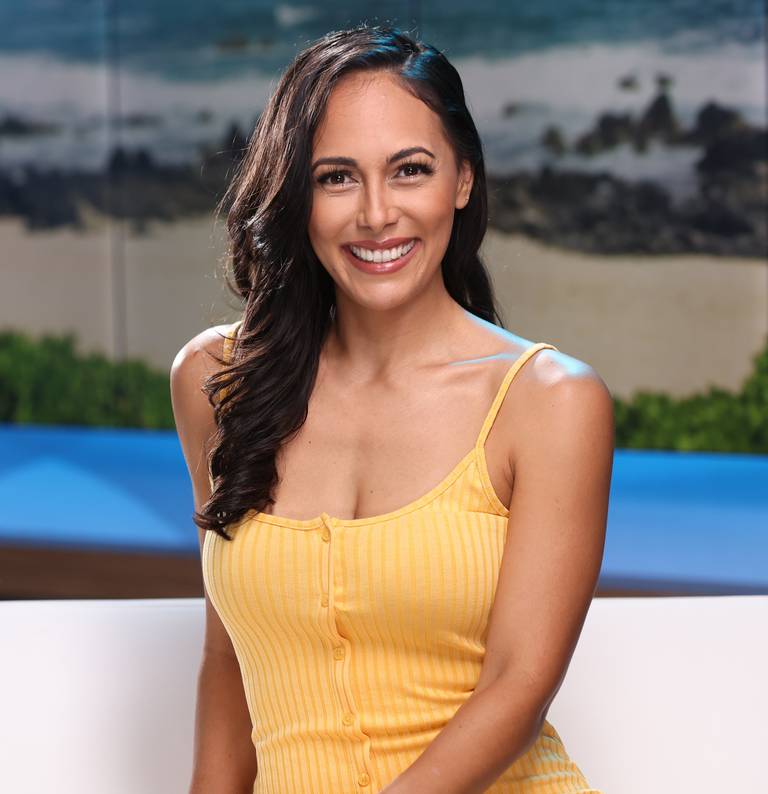 Rachel Pacarro — Host
In the middle of 2021, Rachel Pacarro was extremely excited to announce her return to the Hawaii News Now 'ohana ― and especially excited to be in this new role!
Rachel graduated with a degree in journalism from UH Mānoa and started out with Hawaii News Now in back in 2013 as the traffic reporter on Sunrise, the state's top-rated morning show. Years later, she still raves about how much she learned about life (and life in television!) from the Sunrise team and its incredibly-seasoned cast!
Her years on Sunrise helped her learn some of the valuable lessons and tools that helped me to make her return to TV possible after taking time off to start a family ― Rachel is now a mother to two young children who keep her busy when she's not working!